The University of Cambridge has many distinguished alumni but few have actually had a College named after them.  George Augustus Selwyn  was one of the great ecclesiastical figures of the 19th-century. He founded the New Zealand Church and became the country's first Bishop. After his death, Selwyn College was founded in his memory to maintain an Anglican presence within the University.
Early life of George Selwyn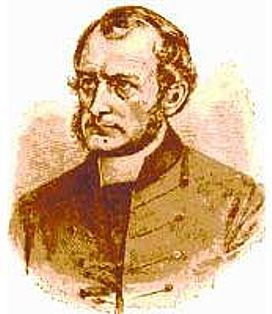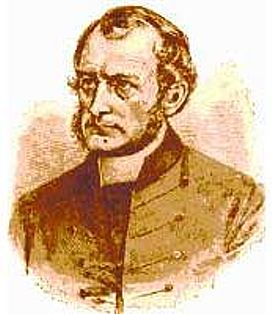 George Augustus Selwyn was one of the great 19th-century missionaries. Born in 1809, he went to Eton before coming to Cambridge. He was a contemporary of the theologian and poet, John Henry Newman, who later converted to Roman Catholicism.
Selwyn was an undergraduate at St John's College. He competed as a member of the Cambridge crew in the inaugural Oxford and Cambridge Boat Race in 1829. Elected a fellow of St John's, he later became a Doctor of Divinity. His ordination took place in 1833 and he became curate in Windsor. He continued to be a fellow of St John's.
His career
In 1840 New Zealand came under British jurisdiction.  The following year, Selwyn aged just 32, became the country's first Bishop. Together with a missionary party of over twenty people, he set sail from Plymouth late that December.
During his voyage, he studied the Māori language with the help of a Māori boy who was returning from England. By the time he arrived in New Zealand, he also acquired enough seamanship to be his own sailing master in the dangerous waters of the Pacific.
As Selwyn toured the islands and met the Māoris, he spoke with them in their own language. He readily championed their cause against the white settlers and their unjust land acquisition practices.  During the Māori War of 1855 he acted as peacemaker.
He gathered many new congregations in the Pacific islands of Melanesia. Yet, he was a modest, unassuming man.  On one occasion, he actually slept in a pigsty in an attempt to achieve peace. The Māori had set out to humble him.  So, when he arrived as an ambassador, they assigned him to the sty. Rather than lose the opportunity for a peaceful outcome, he calmly gathered herbage from nearby and made his bed there.
Eventually, Selwyn established his diocese and developed a carefully thought-through framework for its self-governance.  Other overseas dioceses began to adopt his model.  Thus, his work began to shape the transformation of Anglicanism from State Church to a worldwide communion in the nineteenth century.
Selwyn returned to England to take part in the first worldwide Lambeth Conference of Anglican Bishops in 1867.  While he was there, he reluctantly accepted the Bishopric of Lichfield at Queen Victoria's request. He died in 1878 and is buried in Lichfield Cathedral.
Selwyn's legacy
Selwyn is regarded as one of the founders of New Zealand. Immediately after his death, Selwyn's friends and colleagues set up a fundraising committee in his memory.  Within four years, they had raised enough public funding to found Selwyn College, Cambridge, in honour of his remarkable work.
But, there was still one more bridge to cross. The University Council had refused to accept the new college as part of the University on the grounds of its explicitly Christian mission.
Fortunately, the first Master of Selwyn happened to be related by marriage to the Liberal Prime Minister William Gladstone.  Arthur Lyttelton was able to use his influence and diplomatic skills to persuade the University to allow affiliation.
A year later, Selwyn's son, John, became the second Master of the College.  Later, he followed his father as Bishop of Melanesia.