Many distinguished clergy associated with this region have been educated at the University of Cambridge. George Augustus Selwyn founded the New Zealand church, became the country's first Bishop. He has a Cambridge College named after him.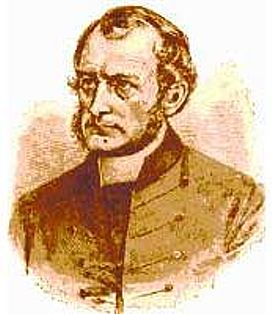 George Augustus Selwyn was one of the great 19th-century missionaries. He was born in 1809 and educated at Eton – where John Henry Newman was a contemporary – before coming to Cambridge. As an undergraduate at St John's College, he took part in the very first Boat Race held in 1829, in which he was leader of the Cambridge crew. He was elected a fellow of St John's and became a Doctor of Divinity. In 1833 he was ordained and became curate in Windsor, but continued to be a fellow of St John's.
In 1840 New Zealand came under British jurisdiction and the following year, aged just 32, Selwyn was appointed as its first Bishop. On the long voyage to his new diocese he learnt to speak Maori and how to navigate by boat. When he arrived, he toured the islands meeting the Maoris and was able to talk to them in their own language. He readily championed the Maori cause against white settlers and acted as peacemaker during the Maori War of 1855.
His diocese also included many of the Pacific islands of Melanesia and he sailed to these and gathered congregations on them. He was a modest unassuming man and on one occasion he actually slept in a pigsty in an attempt to achieve peace. The Maori were determined to humble him, and when he arrived as an ambassador, they assigned him to the sty. Rather than lose the opportunity for peace, he calmly gathered herbage from nearby, made a bed in the sty and laid down.
He organized his diocese, creating a Synod that was a model copied elsewhere – eventually even in England. He helped to create the Lambeth Conference of Anglican bishops from around the world. He is also regarded as one of the founders of New Zealand.
Towards the end of his successful life, he reluctantly accepted the Bishopric of Lichfield at Queen Victoria's request and returned to England. He died in 1878 and is buried in Lichfield Cathedral.
Four years later, enough public funding had been raised to found Selwyn College, Cambridge, ensuring that his name would not be forgotten. But there was still one more bridge to cross: the University Council refused to accept the new college as part of the University on the grounds of its explicitly Christian mission.
By good fortune, the first Master of Selwyn, Arthur Lyttelton, happened to be related by marriage to the Liberal Prime Minister William Gladstone.  He was able to use his influence and diplomatic skills to persuade the University to allow affiliation.
A year later, Selwyn's son, John, became the second Master of the College, and later followed his father as Bishop of Melanesia.